Tropical Scan for August 20, 2019
The NHC forecasts shows an area in the Atlantic with possible development over the next 5 days.
Hawaii looks clear too. Still some activity off the southern coast of Mexico in the Pacific.
Stay prepared, Jamie
---
Here are some of the most important maps from the National Hurricane Center (NHC) and others.
NHC 5 Day Graphical Outlook Map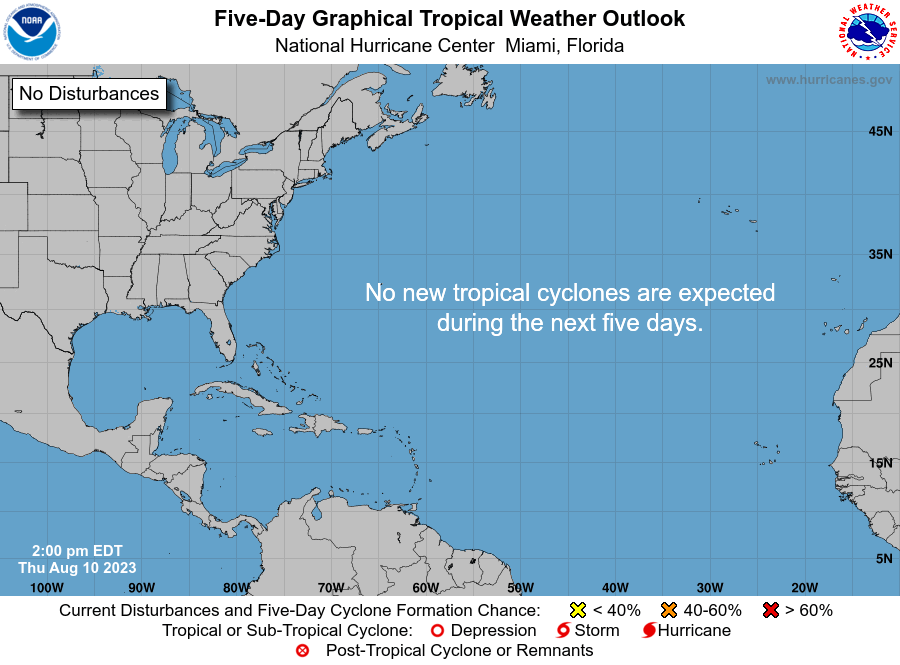 NHC 2 Day Graphical Outlook Map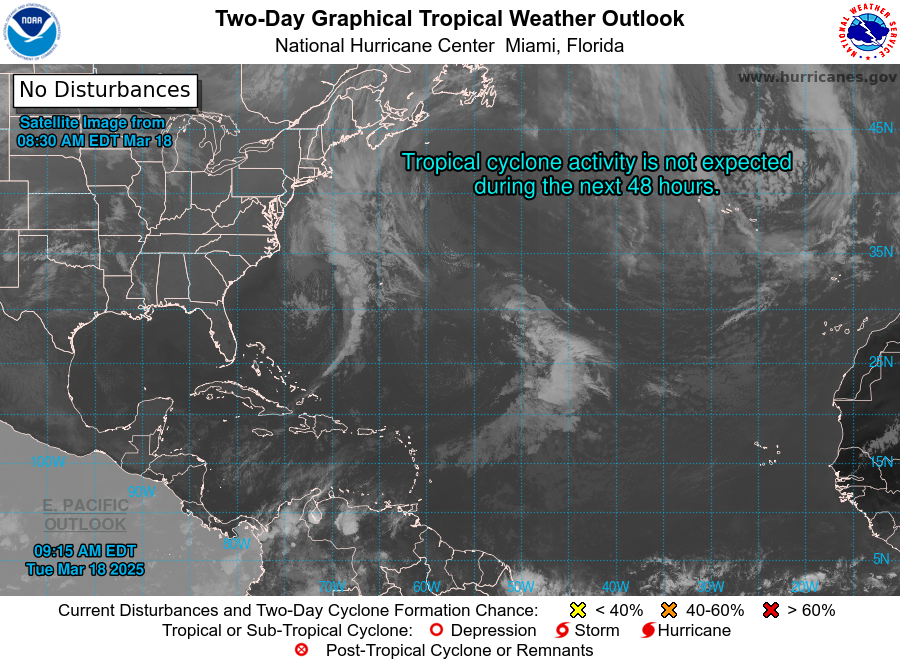 NOAA 5 Day Rain Forecast Map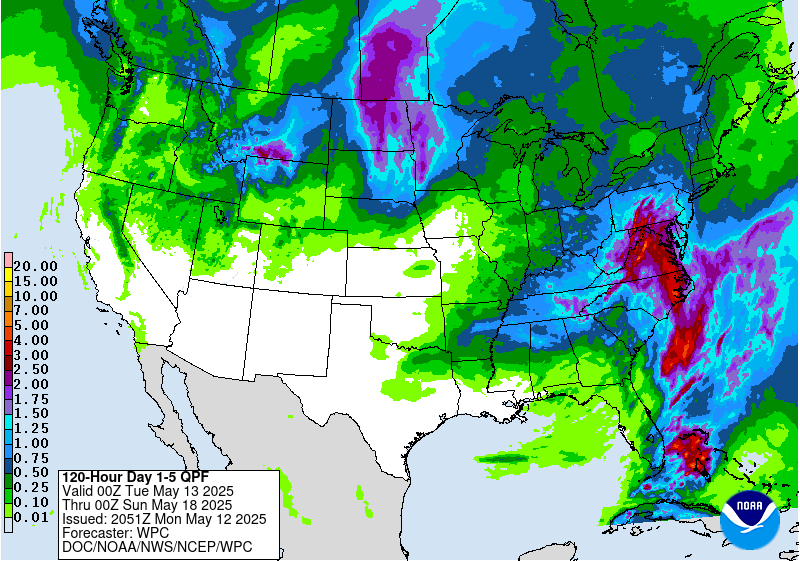 ---
2019 Tropical Cyclone Names
Andrea – formed May 20th and went to sea.
Barry – formed TS on July 11, hit Louisiana as Hurricane.
Chantal
Dorian
Erin
Fernand
Gabrielle
Humberto
Imelda
Jerry
Karen
Lorenzo
Melissa
Nestor
Olga
Pablo
Rebekah
Sebastien
Tanya
Van
Wendy
Countdown to the End of 2019 Hurricane Season
Your Safety is #1
When you ask "How do I prepare for Hurricane _______?" or "What do I do to prepare for Tropical Storm _______?", we hope to help you by providing educational and information resources. Your safety is of paramount importance, so please always consult with official, expert forecasts and follow all your local warning, watches, and guidance.